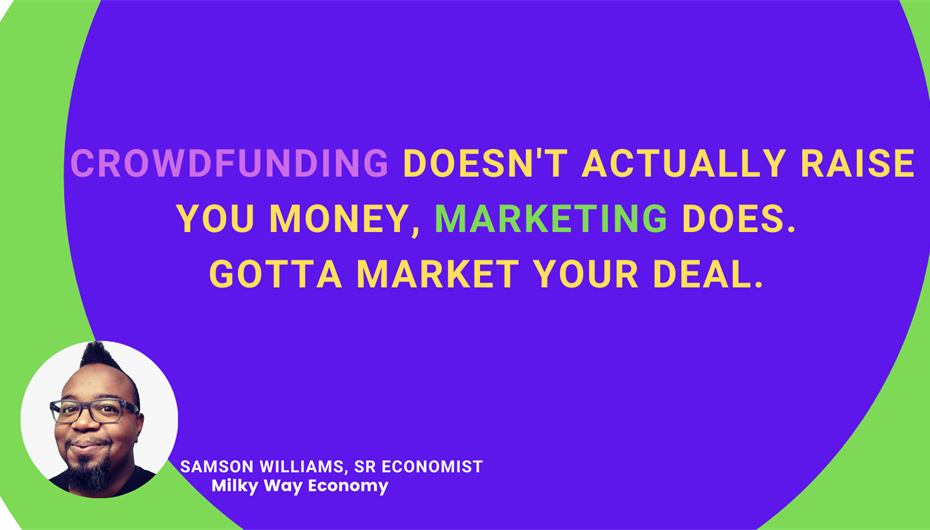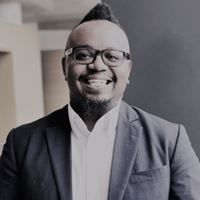 Samson Williams
Posted at July 21
Crowdfunding doesn't actually raise you money, marketing does. Gotta market your deal.
Every Founder is looking for the same thing a) Customers b) "the right investor". You achieve both through marketing. Because at the end of the day its up to YOU to let the world know your business exist, what your vision for it is and how they're going to benefit from supporting you as either a customer, an investor or as an #Investomer.
To be clear, #crowdfunding doesn't HELP you raise money. It ENABLES you to raise capital from all levels of investors from VCs, Institutions, Angels and Retail Investors. It is still up YOU to market your deal, regardless of which type of investor you're looking for.
Hence another reason George Pullen and I are so pumped about GoingPublic.com as it is a marketing (and Distribution) engine for startups.
So, if you want to increase your odds of success for your funding campaign (RegCF, RegA or RegD) remember to be ready to tell your story and market your ass off...more