Tags
Entrepreneur intrapreneur Inventor Innovator Start-up CEO FinTech impact investing
Latest Knowledge Board posts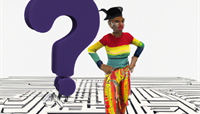 Not all "Crowdfunding" is Created Equal: Navigating a Terminology Maze and the Oculus Case Study
Saturday, November 4, 2023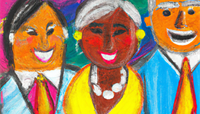 Unlocking Growth: How Customer-Shareholders from Crowdfunding Can Boost Lifetime Value and Enterprise Value
Wednesday, September 27, 2023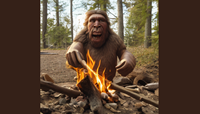 You can't stop progress. Could an industry self-regulating organization (SRO) to govern the use of AI be funded through regulated investment crowdfunding?
Thursday, March 30, 2023
Biography
Start-up executive, adviser, and entrepreneur. Passionate about building innovative companies, cultures, and new business concepts. Functionally focused on new product development, strategy, and deals with a personal bias toward execution and getting things done.
Experience
CEO
Brainsy
January - January
CEO and Chief Innovation Officer of Brainsy, Inc. (formerly Fanaticall), a B2B, SaaS, venture backed company that offers customized and private label online media networks to help clients elevate their brand profile, interact with existing or prospective customers, establish thought leadership and / or build engaged ecosystems. Brainsy is backed by successful entrepreneurs-turned-Angels and is a portfolio company of TomorrowVentures, founded by Alphabet (formerly Google) Chairman, Eric Schmidt. Follow link for latest Brainsy news.
Board Director
Crowdfunding Professional Association (CfPA)
April 2018 - present
Education
Georgetown (MBA)
Master's Degree
1992 - 1994
Miami University
Bachelor's Degree
1986 - 1990
Other
Languages
Spanish Thai English Chinese
Check back later for some activity here. Thank you!