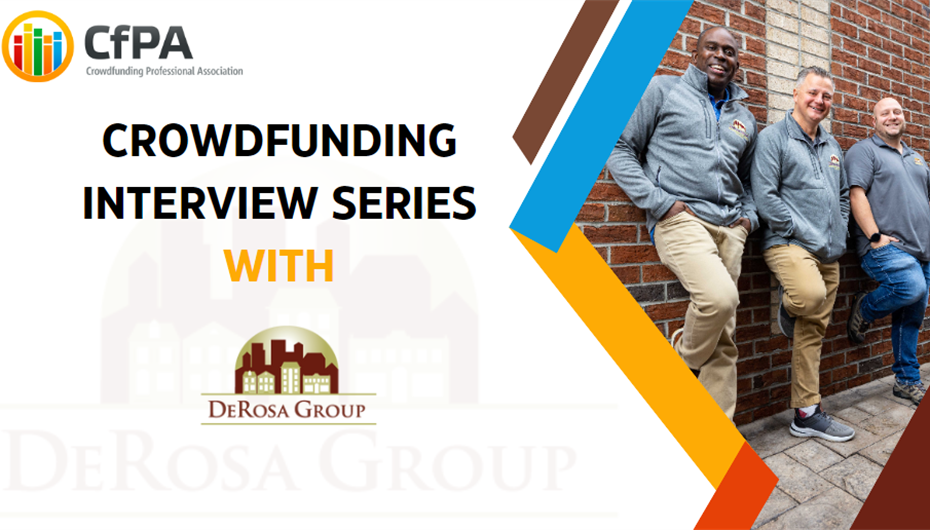 Crowdfunding Professional Association (CfPA)
Posted at Aug 23
The DeRosa Group is a family-owned business that invests in residential and commercial properties, with a mission of "Transforming Lives Through Real Estate." It was founded by Matt and Liz Faircloth in 2004. Their journey began with the purchase of a modest duplex just outside of Philadelphia, fueled by a $30,000 private loan. Since then, they have mastered the art of optimizing properties for their highest and best use, revolutionizing single-family homes, multi-family residences, apartments, mixed-use spaces, and retail outlets, as well as offices. This interview was conducted with Herve Francois.
INTERVIEW
CFPA: Can you tell us a little bit about your company? What does your company do and at what stage is it?
Herve Francois: DeRosa Group is a real estate investment company that invests in large multifamily apartment complexes. Our motto, "Transforming Lives Through Real Estate" is all about improving the living situation of our tenants by providing them an attractive plac
...
more