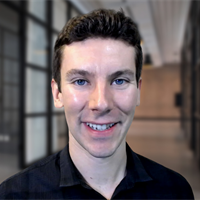 Tags
Brian Belley Reg CF Online Courses Teacher Engineer Entrepreneur Equity Crowdfunding Investor Investor Crypto Equity Investing P2P Education Education & Training P2P Lending
Latest Knowledge Board posts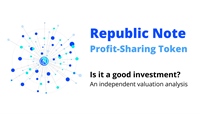 The Republic Note Token - Is It a Good Investment?
Saturday, July 11, 2020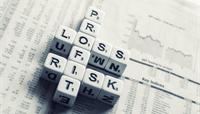 What Financial Returns Should Investors Expect from Equity Crowdfunding?
Tuesday, May 19, 2020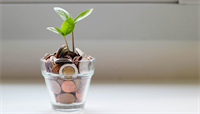 Three Ways the U.S. Gives Tax Relief for Investing in Startups
Saturday, May 2, 2020
Biography
Founder of Crowdwise.org. Self-taught investor and website developer (Flutter, React, Python, PHP, Javascript).
Angel Investor in 100+ private startups through equity crowdfunding.
Passionate about technology, investing, and education.
Experienced Engineering leader and manager with 10+ years working in the Defense & Space industry in both the Engineering and Operations functions. Skilled in Requirements Management, Engineering Management, Leadership, MATLAB, Python, Aerospace and Mechanical design and analysis, and Earned Value Management.
Strong entrepreneurship professional with a Master of Science (M.S.) focused in Aerospace, Aeronautical and Astronautical Engineering from the University of Southern California.
Experience
Founder and Owner
CrowdWise, LLC
May 2019 - present
Founder, Teacher and Developer at Crowdwise.org, providing free investor courses, educational content, crowdfunding and early-stage investing industry data analytics, and tools for early-stage, private market investors.

Self-taught investor and full-stack developer (Flutter, React, Javascript, Python, PHP).

Angel Investor in 100+ early-stage private startups through equity crowdfunding.

Crowdfunding, angel investing, and venture capital industry data analytics and statistics.
Engineering Manager
BAE Systems, Inc.
June 2009 - May 2019
10 years as an Aerospace and Mechanical Engineer. Graduate of the Engineering Leadership Development Program in 2012.
Various roles, including: Aero/mechanical design engineer, Hardware Engineering Lead, New Product Introduction Engineering Manager.
Education
University of Southern California
Master's Degree
2009 - 2012
Dual M.S. in Aerospace Engineering and Mechanical Engineering, with a focus on Computational Fluid Dynamics and Solid Mechanics
Rensselaer Polytechnic Institute
Bachelor's Degree
2005 - 2009
Graduated with a 4.0 average, numerous accolades and awards, including the highest academic record of the 2009 graduating class of undergrads.
Dual B.S. in Aeronautical and Mechanical Engineering
Dual Minors in Economics and French
https://www.youtube.com/c/crowdwise