Tags
blockchain tokenization real estate security token offerings cryptocurrency digital securities crowdfunding real estate syndication regulation a+
Latest Knowledge Board posts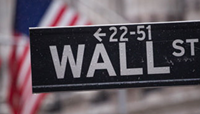 PODCAST: How to do Crowdfunding From Regulation A to an OTC Listing
Monday, March 6, 2023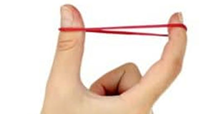 The Flexibility of Regulation A Crowdfunding
Monday, October 3, 2022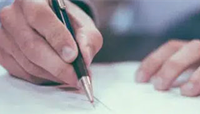 Why Reg.A is the Superior Crowdfunding Choice over Reg.D or Reg.CF
Tuesday, August 23, 2022
Biography
I am an experienced Brand Builder currently involved with the development of a number of regulation A+ and Reg.CF crowdfunding, blockchain, investment, and real estate development related projects. My "Mapable USA" crowdfunding podcast brings a wealth of information in regards to Jobs Act crowdfunding, opportunity zones investing, SEC filings, social media marketing, and various other topics in an entertaining and informative format and features market insights from a variety of industry experts who appear on the show as guests.
In 2009, I founded a ground floor mobile marketing company (Gotta Go Text / G2G) and eventually sold it in 2011 for stock to publicly traded W Technologies, Inc., becoming the company's CEO and President in the process. Since then, I've been focused on the crowdfunding and blockchain industries and am in development of a full service and completely compliant tokenization platform to help companies raise capital through Security Token Offerings. In addition, as a licensed Nevada real estate agent, I have created and currently maintain a number of high profile and successful investment related websites – including the real estate sector of the QOZ Marketplace. These sites target real estate investment syndication opportunities, Opportunity Zone investments, and blockchain technologies.
My success lies in my ability to combine video, social media, mobile marketing, blogging, and website development to tell a compelling and engaging story to my target audience. I have a proven ability with developing, justifying, and documenting client requirements and specifications while developing goals from their initial concept towards their successful completion, consistently exceeding expectations throughout the process.
Check back later for some activity here. Thank you!

1/5/2021,
Ron Costa
replied:
Crowdfunding is now allowing athletes to monetize their brand in a way previously unheard of. They can now create campaigns where their fans can invest in their future - and actually trade their holdings on a secondary market, just like you would a regular stock. We've created a landing page for athletes who would like more information on how this can work for them here:
... and here's a link to a podcast episode I did that describes the opportunity further:
https://mapableusa.com/new-sports-platform-allows-fans-to-invest-in-their-favorite-athletes-and-sports-stars/
The bottom line is this: With approximately 46 million fantasy sports fans out there, crowdfunding is truly a game changer that can provide both athletes and investors with a new path to generational wealth! Thanks!
- Ron
Ron Costa
ron@regamoney.com
702-336-5554
www.RegAMoney.com

6/18/2020,
Ron Costa
replied:
Reg.CF is by far one of the best ways to get your deal in front of the largest audience of potential investors... plus it's a great gateway to doing a Reg.A+ offering as well! In fact, I think equity crowdfunding is so great, I host and produce an entire podcast relating to it! Thanks for your question.