Scott McIntyre
@ScottMcIntyre
Executive Director, Chair
WEconomy
Great Lakes
FinTech/EdTech/AgTech: Entrepreneurship & Economic Development thought leader; MD @ SCF.green; Founder @ COventures.us
InCall® Rates
| Duration | Price |
| --- | --- |
| 6 minutes (SixFree Call) | $0 (No charge) |
| 15 minutes | $100.00 |
| 30 minutes | $200.00 |
| 60 minutes | $350.00 |
Tags
catalyst entrepreneur strategy development marketing finance crowdfunding entertainment photography sustainability impact investing policy education education technology edtech Equity Crowdfunding Rewards & Donation Crowdfunding Pre-Sales Crowdfunding Crowdfinance Education & Training Funding Portals Small Business Finance Community Development Economic Sustainability venture development hemp cannabis
Latest Knowledge Board posts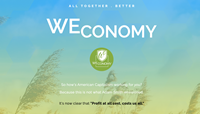 WEconomy and the (re)building of the American Dream
Wednesday, September 14, 2022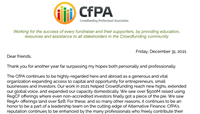 2021 CfPA Chairman's year-end address
Friday, September 9, 2022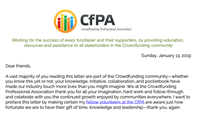 2019 CfPA Chairman's public address
Friday, September 9, 2022
Biography
American entrepreneur and tech pioneer Scott McIntyre is widely known for his work in non-profit leadership in the fields of entrepreneurship, economic development and equitable finance. His current work is designed to accelerate community prosperity by aligning regional agricultural, manufacturing and workforce capacities in the formation of new domestic industrial centers of excellence.
Mr. McIntyre began his entrepreneurial journey following participation in 1994's seminal CalTech/MIT Enterprise Forum, a research project convened to architect the public rollout of the Internet.
Mr. McIntyre's work focuses primarily on marrying technology from three distinct sectors—Education (EdTech), Finance (FinTech) and Agriculture (AgTech)—to fuel regional economic development.
Mr. McIntyre's EdTech achievements include (a) the first online education platform, now Pearson eCollege; (b) the largest academic program for administering English as a Second Language; and (c) while serving as Director at the University of Toledo, the first self-service ecosystem for entrepreneurs to safely and swiftly mature and launch ideas into start-ups and businesses.
In FinTech, Mr. McIntyre earned an SEC securities license and during the Internet's heyday co-founded the first electronic index of micro-cap securities, MicroCap1000.
In AgTech, Scott was CEO of Root Origins, Inc., one of America's oldest hemp brands, and serves currently, as Chief Development Officer of Renaissance Park Corporation, planning to drive regional economic development through the company's novel R&D campus advancing regenerative agricultural practices, establishing regional centers of excellence, leading local farmers and entrepreneurs to commoditize Hemp Made Products™ safely from seed to shelf™ .
Philanthropy
President of WEconomy, Scott co-developed the Sustainable Communities Framework (SCF). A platform created in response to decades of industrial decay from outsourcing and offshoring, the SCF is a globally recognized economic development framework designed to help accelerate prosperity for communities in crisis from both man-made and natural disasters by providing access to capital, enabling local commerce through a truly FREE MARKETplace™ and by empowering local non-profits to issue, spend, lend and grant to residents a local currency to be used for the payment of locally made or provided goods and services.
Communities in crisis face numerous issues, not the least of which is broad access to the conventional capital necessary to update aging infrastructure and retool manufacturing processes. Through the combination of entrepreneurship & workforce development programs that Mr. McIntyre developed during his tenure at the University of Toledo, and implementation of local currencies, the SCF promises to inspire, train and fuel residents in actualizing inherent talent and initiative, while slowing brain-drain, all dramatically increasing regional GDP and Quality of Life.
The SCF will bridge urban and rural communities in addressing food deserts, small business formation and large scale un/underemployment. By hiring students and displaced workers to attend to community gardens and neighboring farms with fallow fields, and by re-tooling excess manufacturing capacity in vacant or underutilized factories, the initiative will support businesses utilizing the new local currency to regeneratively produce stable, meaningful jobs regionally, eliminate blight in neighborhoods and restore health to its residents.
Mr. McIntyre is currently in his 7th term as Chair of the Crowdfunding Professional Association (CfPA), the US 501c6 NGO whose leaders were instrumental in the drafting and lobbying the 2012 JOBS Act and integrating Crowdfunding into the regulated financial sector—democratizing access to capital and investment for entrepreneurs, small businesses and everyday Americans. The CfPA is managed by a diverse group of renown experts in fields ranging from conventional finance and banking to securities law, legislation, regulation and community advocacy. Mr. McIntyre is a founding executive of the CfPA and has served in leadership since its formation including four terms as President & Chair.
Personal life
Mr. McIntyre makes his home in Ohio with his wife and two children, the oldest of whom studies in the United Kingdom. Creatively, he is a professional photographer, graphic designer and musicologist and enjoys restoring old vehicles, any time on the water and playing golf and tennis.
Experience
Chief Development Officer
Renaissance Park Corporation
January 2022 - present
Renaissance Park is a research & development and commercialization nerve center bringing 1st world technologies, resources and strategies to emerging economies, helping establish new and sorely needed domestic supply chains.
Renaissance's model joins together

Regional Farmers: Actualizing fallow fields, generating new revenue streams, extending good will and opportunity to communities in crisis. Increasing farmer revenue exponentially by providing relevant genetics, expert cultivation guidance, and access to a growing global customer base.

Regional Factories: Filling excess capacity, expanding product lines, exporting excess Hemp Made Products.
Global Brands: Accessing consistent quality domestic supply chain, and early access to advanced materials/product development
Communities in Crisis: Actualizing latent resources, updating infrastructure, uplifting/advance un/underemployed workforce, raising tax base, diversifying/insulating local economies
Executive Director
WEconomy
January 2022 - present
WEconomy: an economy for the rest of us.
A new socioeconomic paradigm powered by a revolutionary set of tools built to restore thriving regional economies.
Because, as each boom/bust/bailout illustrates, "Profit at all cost, costs us all"™
Education
University of Colorado at Boulder
School of Journalism & Mass Communication (now College of Media, Communication & Information)
Major: Broadcast Production Management
Emphases: Physics, Film Studies, Advertising, Architecture
Technical Director - Live News
Major emphasis Film Studies
Minor emphasis Physics
Other
Languages
english rudimentary spanish enough French to get around
Volunteer
Chairman
Crowdfunding Professional Association (Economic Empowerment)
April 2012 - present
CfPA.org. Says more than I can type.
Check back later for some activity here. Thank you!