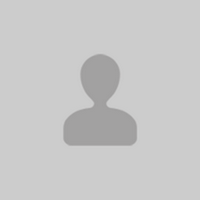 Scott E. McIntyre
Chairman, CfPA.org -
CEO, Root Origins™
FinTech/EdTech/AgTech: Entrepreneurship & Economic Development thought leader; MD @ SCF.green; Founder @ COventures.us
InCall® Rates
| Duration | Price |
| --- | --- |
| 6 minutes (SixFree Call) | $0 (No charge) |
| 15 minutes | $75.00 |
| 30 minutes | $125.00 |
| 60 minutes | $200.00 |
Tags
catalyst entrepreneur strategy development marketing finance crowdfunding entertainment photography sustainability impact investing policy education education technology edtech Equity Crowdfunding Rewards & Donation Crowdfunding Pre-Sales Crowdfunding Crowdfinance Education & Training Funding Portals Small Business Finance Community Development Economic Sustainability venture development hemp cannabis
Latest Knowledge Board posts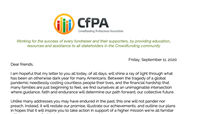 2020 CfPA Chairman's Address
Thursday, September 24, 2020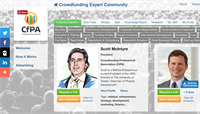 CfPA launches Knowledge-Sharing platform with Brainsy.com
Saturday, April 8, 2017
Biography
I'm helping heal people, their communities and the planet by showing how one plant and their own money is all that's needed.
Entering my 9th year in leadership of two globally celebrated non-profits (CfPA.org + http://SCF.green) and one commercial enterprise (RootOrigins.com) who, together, share the common mission of economic restoration and resilience powered by novel entrepreneurship & workforce development technology, historically proven community currency strategies, and the virtually untapped power of industrial hemp.
I have had the distinct honor of representing these and other organizations and the U.S. as an advisor to the European Union and numerous foreign governments, and as a keynote speaker, moderator or panelist at global conferences to audiences as large as 13,000 in China, Australia, Russia and India.
I have helped establish and administer think tanks in internet development and media distribution, and am always happy to help aspiring students, entrepreneurs, investors and small businesses utilize Alternative Finance / Crowdfunding to reach their goals. I am blessed to maintain an extensive personal network of prominent experts and pioneering technologists who all happily keep me atop the most promising advancements in their sectors.
By virtue of my perspective, optimism and experience, I aspire mostly to build strong friendships alongside building vibrant successful companies.
Specialties: Ideation, business case analysis, corporate development, brand identity & positioning, marketing strategy and design.
Education
University of Colorado at Boulder
1984 - 1988
Broadcast Production Management - School of Journalism
Technical Director - Live News
Major emphasis Film Studies
Minor emphasis Physics
Other
Languages
english rudimentary spanish enough French to get around
Volunteer
Chairman
Crowdfunding Professional Association (Economic Empowerment)
April 2012 - present
CfPA.org. Says more than I can type.