Are you thinking about crowdfunding to raise money for your business venture? If so, we have some exciting news for you! On June 14 at 2:00 PM Eastern, the CfPA is hosting a free webinar that is specifically designed to help you avoid any legal issues that may arise during or following your crowdfunding offering.
During this webinar, you'll have the opportunity to learn from industry experts about the ins and outs of crowdfunding. With their guidance, you'll be able to navigate the complex legal landscape that comes with crowdfunding and avoid any potential legal pitfalls that could derail your efforts.
And the best part? This webinar is completely free! All you need to do is register by clicking on the following link: http://bit.ly/CfPAwebinar. By doing so, you'll be taking the first step toward making your crowdfunding dreams a reality.
So what are you waiting for? Don't miss out on this amazing opportunity to learn from the best in the business. Register now and get ready to take your crowdfunding game to the next level. We can't wait to see you there!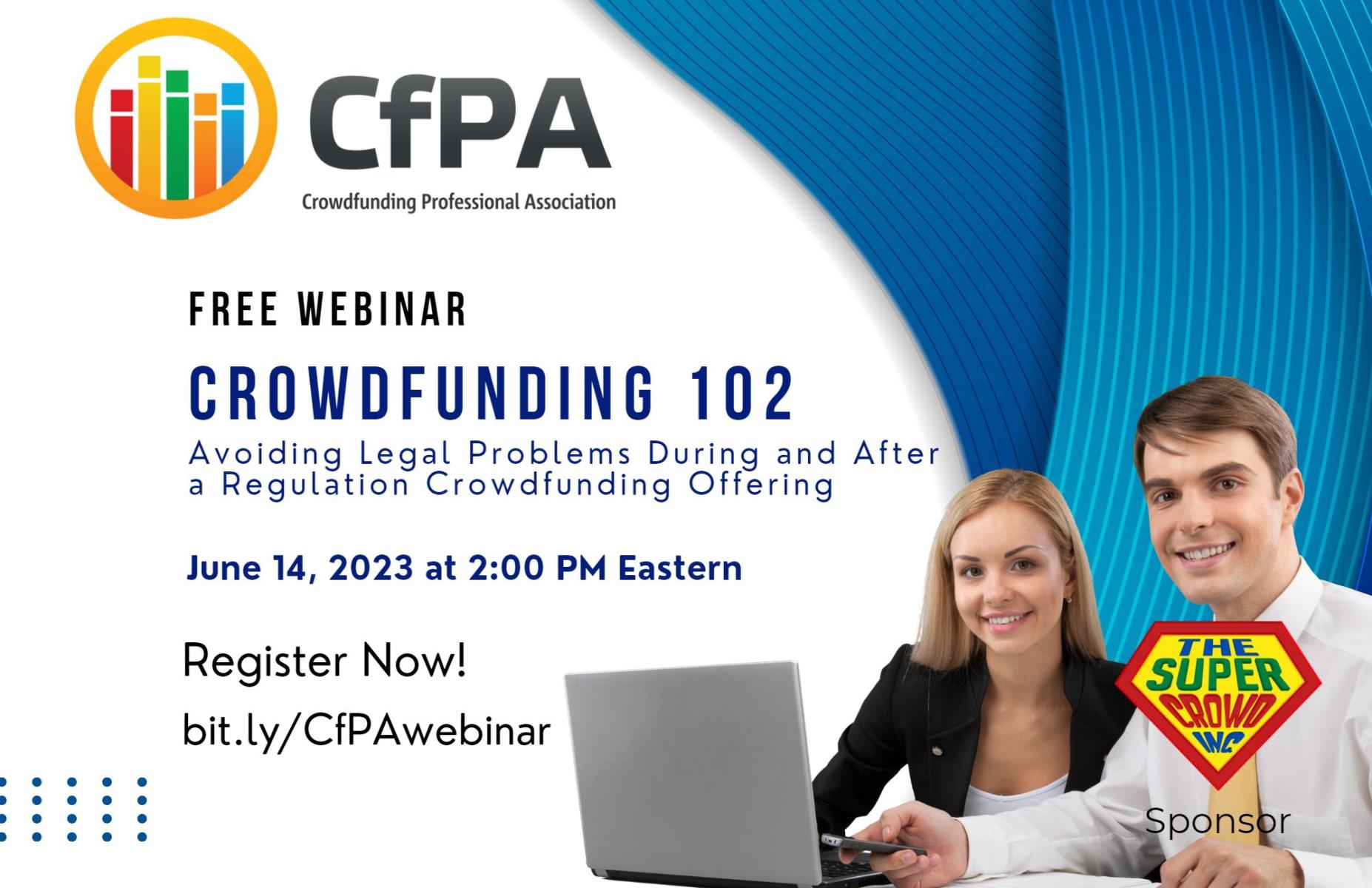 Register for FREE to comment or continue reading this article. Already registered? Login here.
3