SuperCrowd is the group for impact investors and social entrepreneurs.
Register and request to join to see more.

This post was originally shared at Superpowers for Good.
I suspect some readers are tired of my posts about impact crowdfunding—the practice of making investments via crowdfunding to create a positive social or environmental change while earning a financial return at the same time.
You may be one. You may think, "impact crowdfunding isn't relevant to me because I can't participate." Today, I will review ten common reasons that hold people back. For each, I'll offer my thoughts to help you see how and why you can participate.
1. I can't afford it.
Investing tens of thousands of dollars is not for the faint of heart. It may not be appropriate even for many "accredited investors"—those legally defined as wealthy enough to invest that way.
Here's the thing, investment crowdfunding is different. You can start investing with just $100. There are a few offerings available (eight now) where you can invest as little as $50!
While I often encourage impact crowdfunding investors to seek to build a portfolio by investing regularly, say once per month, you could accomplish the same risk management strategy by investing once per quarter or even once per year!
If you can afford to ride a bike, which requires you to buy and maintain it, you can likely afford to make a $100 investment once per year.
2. I'm not an experienced investor.
You'd like to get your money back—and then some. That's the foundational goal of any investment. Experienced investors have an easier time generating financial returns.
How do you think experienced investors got their experience? They started investing.
You will learn. Quickly. By making a single impact investment via crowdfunding, you'll make the biggest step toward becoming an experienced investor. Each investment you make will teach you more about the administrative process, the legal issues, the financial considerations and the impact metrics that enable you to become an experienced investor.
You will become an experienced investor.
3. I don't know how to measure impact.
You're not alone. Measuring impact is a challenge for the most sophisticated investors and even for the management teams of the companies they back.
Collectively, we're getting better. We're all learning more about measuring more than the activities we back to determine their results and effects on people and the climate.
You could invest with blinders on, ignoring impact as a goal. Sticking with climate change as an example, you could look simply for the best financial opportunity. In some cases, that could lead you to back a company that contributes directly to increasing global CO2 emissions.
If you seek to address climate change with your investments, does it make more sense to invest in an oil and gas business, for instance, or a company that makes solar panels, wind turbines or devices to capture wave or tidal energy? Not only are you more likely to have a positive impact on your goal to reverse climate change by investing in renewable technology, but you could also eventually make more money.
Many smart people expect the entire world to discontinue the use of fossil fuels entirely, or nearly so, by 2050. Investing in oil and gas could be a great short-term play, but the long run seems to favor investments in renewables—even if we can't predict the exact number of tons of CO2 your $100 investment might create.
4. No one is creating impact I want to support.
Let's say you want to focus on supporting LGBTQ founders but assume it is impossible to find them. Wrong. Click here to find them.
Would you like to back women working on startups with social impact in your state, say, Utah? Click here to see the company that fits those three criteria.
While it is certainly possible that no one is doing precisely what you want this week, check back next week. Dozens of new offerings appear every week.
Here's something to think about. The better we get at funding the things we care about, the more entrepreneurs will do what we care about!
5. For-profit companies can't create impact.
Despite my enthusiasm for crowdfunding, I continue to give to nonprofits. Last year, Gail and I donated about 15 percent of our taxable income. So, please don't interpret my enthusiasm for impact crowdfunding as an alternative to your philanthropy.
Still, it is essential to note that for-profit businesses do have significant impact—sometimes for good. Elon Musk has become a lightning rod for criticism in recent months. Still, it is hard to name a company that has done more to advance practical climate solutions—EVs, solar panels, battery storage—than Tesla. And despite its stock performance in 2022, an investment in Tesla at the stage Musk joined the company would have yielded astronomic financial returns.
For-profit companies are part of the solution. Supporting them as we do nonprofits is now part of the model for social impact.
6. Impact investing is someone else's job.
However, very few of them are investing directly in crowdfunding campaigns. UpStart Co-Lab is working with the crowdfunding site Honeycomb Credit to help foundations invest some of their capital to build communities. The effort is in the pilot stage.
The reality is that impact investing is up to us. As the saying goes, we're the people we've been waiting for. Together, we have almost unlimited power and influence.
7. Investing $100 doesn't make a difference.
Unless 100 other people also invest a little bit. The average crowdfunding investment is closer to $1,000 than $100. Your $100 is a signal to other investors in much the same way seeing swimmers in the water is a signal to others that swimming is safe, the water is warm.
Your investment, however small, is just one of many. If all the many investors said, "My little investment doesn't matter," no crowdfunder would ever raise any money. The entire premise of the crowd is that everyone's little bit matters.
8. I don't want to spend hours scrutinizing boring documents.
Crowdfunding is a team sport. Here at Superpowers for Good, we formed the Impact Cherub Club to screen impact crowdfunding deals as a group. We divide up the work and meet together monthly to consider investing.
We're having a ball, making a difference, and no one is overwhelmed by what we call due diligence.
9. Impact investing doesn't offer good financial returns.
Many do. Some are not designed to provide market returns. Investors in those situations must choose whether to invest with the primary focus on impact. Sophisticated impact investors see their philanthropy as part of their investing strategy.
Donating money to a nonprofit yields social impact but no financial return. Investing money in an impact crowdfunding opportunity likely to yield only 50 cents on the dollar provides you with social impact and an infinitely greater financial return than your philanthropy!
But you never have to invest in any business that isn't poised to provide you with the financial return on the structure you want. If you want only high-yield debt opportunities, you can pick them! If you prefer only high-potential, fast-growing startups of the sort venture capitalists back, you can choose them.
The choice is yours. You choose your investing style. Impact can still be part of your investing strategy.
10. Investment crowdfunding is too risky.
People still do it because it isn't too risky. You need to understand how much money you're willing to risk.
I like to think of the money I invest via impact crowdfunding as more like a hobby than retirement savings. I'm pretty sure I invest less—with the prospect of getting all the money back—than most golfers, skiers or tennis players spend on their sports every year.
My sport is running, and it costs me about $100 per year for a new pair of shoes. It's a cheap sport, but note that if that were your annual impact investing budget—$100 per year—you are invited to the party.
So, it is true that my impact crowdfunding portfolio likely won't yield the returns of my IRA. That's why I'm not moving all my money from my IRA into impact crowdfunding. But that doesn't mean I can't play.
You can too.
---
If you'd like to join the Impact Cherub Club, there is no cost or obligation. Sign up here.
If you'd like to learn more to minimize your risk, optimize your financial returns and maximize your impact, join us for SuperCrowd23. Get your tickets at half price here.

You have a suite of strengths and superpowers. Some you have developed from a young age, reflecting intrinsic abilities. Others, you have developed with discipline and practice. They enable you to do good and make a difference in your community and the world.
You have a superpower you may not have considered. You can invest money in social enterprises that share your sense of mission and purpose. When you do, you enable good to happen that might not otherwise. When things go well, the good continues indefinitely, even as you get your money back—with a profit.
Read the full article here: https://bit.ly/3CFa62i.
SuperCrowd23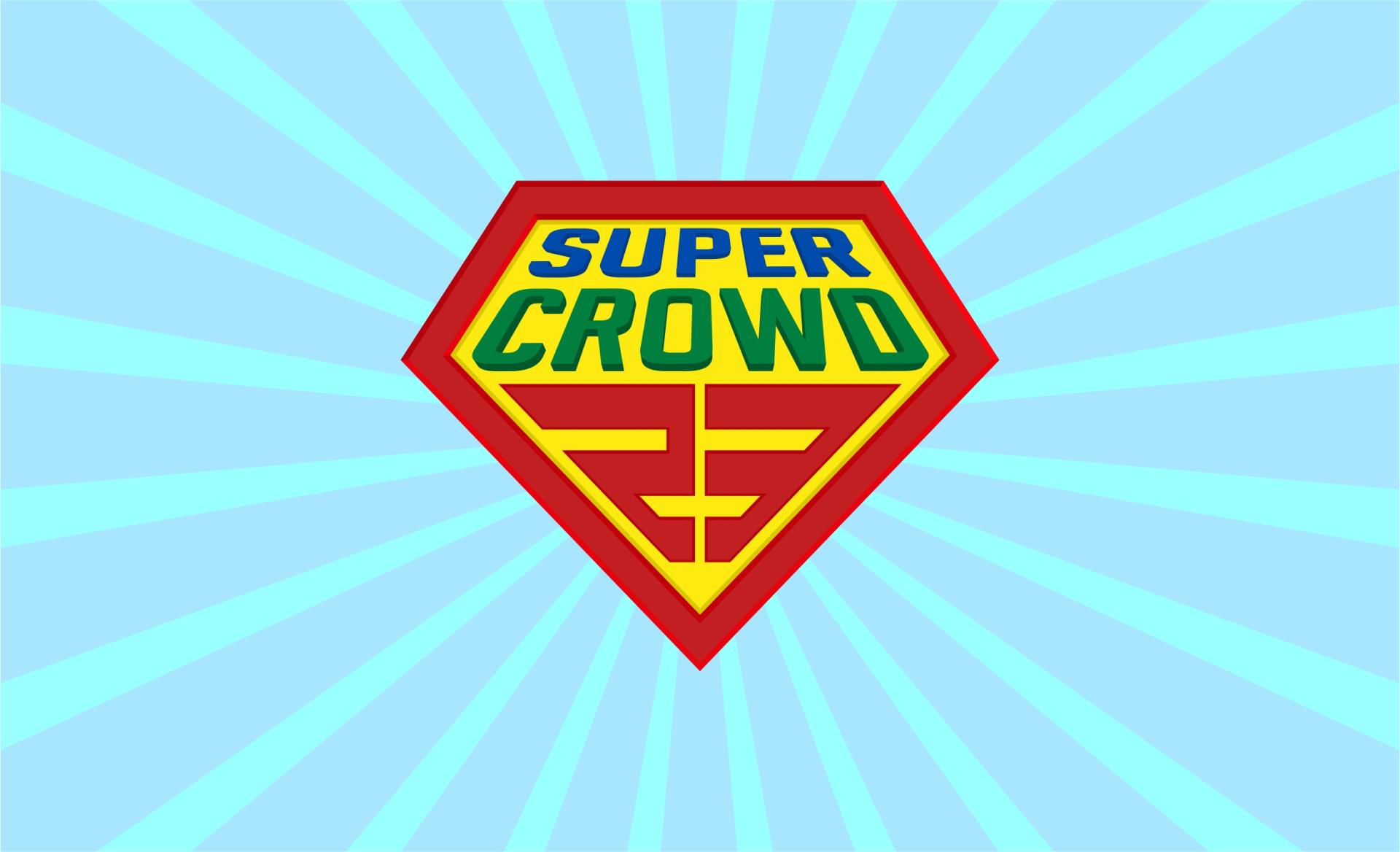 On May 10-11, 2023, we're convening the second annual SuperCrowd23 event. Building on the success of the first event, we're planning for bigger and better with lots of fun and excitement, along with great networking and so much invaluable content.
At the moment, The Super Crowd, Inc. is offering tickets at a super early bird pricing that is more than half off the full price. As a Superpowers for Good reader, you're entitled to a 50 percent additional discount, meaning you can get tickets right now for about 80 percent off!
The early bird ticket sales end on January 16. Don't wait! Register now! https://thesupercrowd.com/super50off.
December Meeting Report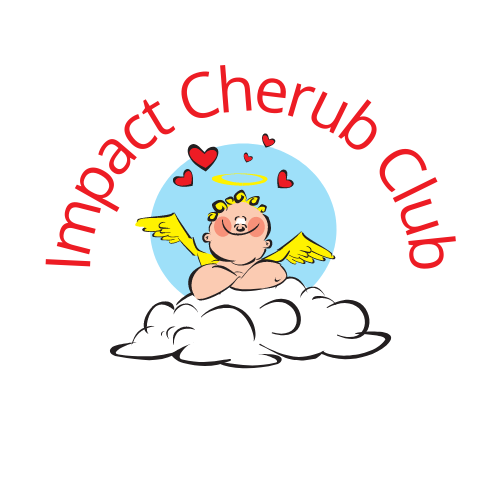 Due Diligence Reports and Investment Decisions
At last month's meeting, we heard diligence reports from club members on three companies, pocstock, Mana Pacific Inc and amai. The club members discussed the pros and cons of investing and voted to reach consensus investment recommendations for the members.
In December, we took the unusual action of deferring a decision on pocstock to the January meeting.
We don't announce our investment recommendations. If you'd like to know what we're seeing, selecting and recommending, please join us on January 17, 2023, at 1:00 PM Eastern. There is no cost to participate; you don't have to invest anything ever. When members choose to invest, I don't touch the money and don't earn any fees, commissions or favors.
New Company Screening
Last month, we took a first look at the following three companies. Club members volunteered to conduct some due diligence and report on all three at our next meeting on December 20, 2022, at 1:00 Eastern.
Next Meeting—January 17, 2023, at 1:00 PM Eastern
Preliminary Consideration of New Candidates
Please join us for the monthly Impact Cherub Club meeting on January 17 at 1:00 PM Eastern. There is no cost or obligation. We're genuinely having fun! Register here for free.
#impactcrowdfunding #impactinvesting #socialentrepreneurship #socialimpact #ric #communitycapital

We've got almost 30 speakers already committed to speaking at SuperCrowd23 on May 10-11. What a great roster!
Andrew Connor
Andrew Stephenson
Bill Huston
Brad Bertoch
Brian Belley
Brian P. Christie
Brian Korn
Chip Hauss
Christopher Miller
Devin Thorpe
George Cook
George Pullen
Jackie Logan
James Wagoner, PE
Jenny Kassan
John Panaccione
JohnMatthew Douglas
Kathleen Minogue
Mark Hubbard
Matt Warnock
Miah Shull Olmsted
Michelle Thimesch
Mona DeFrawi
Peter Rostovsky
Samson Williams
Sheeza Shah
Stephanie Geller
Steven Cinelli
Sherwood (Woodie) Neiss
We're assembling the wisest group of CEOs, entrepreneurs, investors, experts and portal operators ever!
Register now to get the best deal! Super early bird pricing ends on Martin Luther King Day!
https://thesupercrowd.com
#impactcrowdfunding #impactentrepreneurship #socialentrepreneurship #investmentcrowdfunding #impactinvesting #fun #event

Eve Picker, CEO of the regulated real estate investment crowdfunding portal SmallChange.co, has put the shoe on the other foot. She's raising money for Small Change on Wefunder. (Full disclosure: I've already committed funds to Small Change.)
Meet Small Change
"Small Change is a real estate crowdfunding portal, which means that we are registered with the SEC and members of FINRA, and we can use a pretty new securities rule called Regulation Crowdfunding, which permits anyone who's 18 and over to invest," Eve says.
"We focus on real estate projects with impact—with a mission," she says. "Small change is amazing because we're tackling projects that I think will make cities better in so many different ways."
The impact goes beyond the obvious, she says:
What I love about what we've done and what's happened over the last couple of years is that not only are we supporting projects in disinvested neighborhoods and building net zero buildings and things like that, but we have had a groundswell of emerging developers come to us, and at this point, we have almost 60 percent of our developers or issuers are minority and or women, which I think is staggering given the very old white boy club that the real estate industry is.
The projects on Small Change are also profitable. "The projects that have gone full cycle that raise money with us have averaged about a 12 and a half percent internal rate of return, which is a great record," Eve says.
Raising Capital on Wefunder
It seems odd for a company to raise capital with a business that could be considered a competitor. It feels a bit like a Chevy dealer selling brand-new Ford trucks.
Eve explains the regulatory environment that requires this practice. "The reason we're raising money on Wefunder and not on our own platform is that under Regulation Crowdfunding, we can't have an interest in any project that is on our platform."
That prohibits a portal from offering shares on its owned portal. Small Change isn't the first, nor will it be the last, to raise money using a competitor's site.
Unlike crowdfunding sites like GoFundMe that collect donations, or sites like Kickstarter and Indiegogo that pre-sell creative content and other innovations, regulated investment crowdfunding sites sell investments. Many structures are used, from debt to equity, with hybrid solutions like convertible debt being common. Simple Agreements for Future Equity are often used, too.
Regardless of the instrument used, the entrepreneur or business raising money is issuing an instrument designed and intended to provide a financial return.
#ric #realestatecrowdfunding #impactcrowdfunding #crowdfunding #communitycapital
http://bit.ly/s4g-p118

SuperCrowd22, held in September, was a huge success. Hundreds of people attended.
SuperCrowd23, the second annual event, will be held May 10-11, 2023.
To formalize things a bit, I've formed a public benefit corporation called The Super Crowd, Inc., to own and host the event. We'll have more news about TSCI in the new year!
The virtual event will feature close to 100 speakers, including investors, entrepreneurs who have raised capital via crowdfunding, portal executives and other experts. Whether you want to learn more about investing in high-impact startups or how to raise money as a social entrepreneur, this event is for you.
Remember, everyone in the U.S. can invest in private businesses under Regulation Crowdfunding.
Building community capital via regulated investment crowdfunding is a focus of the conference again this year. Super-Early-Bird tickets are on sale now. These tickets are priced well below 50 percent off the full price!
Here's the big news for Superpowers for Good readers. You can get 50 percent off these crazy ticket prices right now. Use the code "Super50off" to get this insane deal. These prices won't last. Get your tickets now before you forget!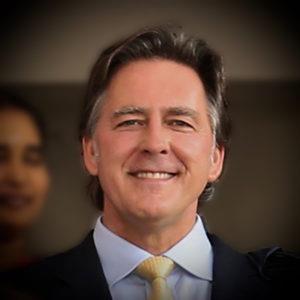 Scott McIntyre, Chairman of the Crowdfunding Professional Association
"I'm excited by this whole conference–the biggest group of visionary experts I've ever seen assembled," said Scott McIntyre, Chairman of the Crowdfunding Professional Association of the recent event.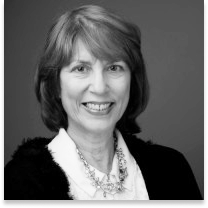 Jackie Logan, Chief Investment Officer, Raise Green

"My problem was I wanted to be in every session. It was valuable, insightful; it was networking amongst like-minded folks—interesting and inspirational," said Jackie Logan, Chief Investment Officer of the climate-focused regulated investment crowdfunding portal Raise Green, of SuperCrowd22. "I have not been to a conference like this. This is real. This is actionable."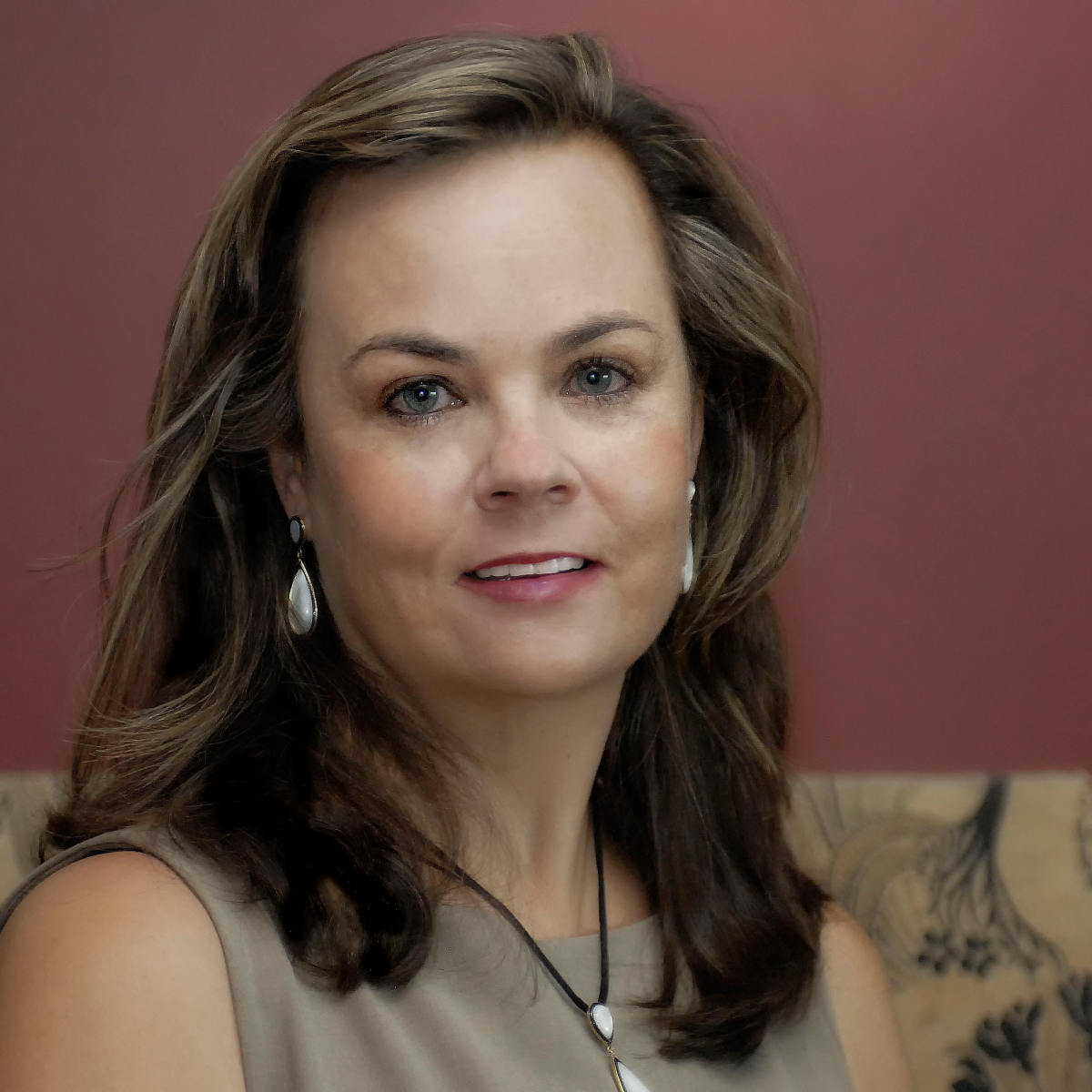 Michelle Thimesch, CEO of Crowdfund Main Street

"SuperCrowd23 will play two vital roles in the crowdfunding economy in 2023," said Michelle Thimesch, CEO of Crowdfund Main Street. "First, it assembles, grows and trains the community of investors focused on impact through crowdfunding. Second, it strengthens, enables and inspires entrepreneurs working to build better communities or solve global problems."
Upon registering for SuperCrowd23, ticketholders will receive immediate access to the video archive for SuperCrowd22, which features almost 50 hours of recorded expert content.
The event is a collaborative effort among industry leaders coming together to hold the event. Co-hosts include Crowdfund Mainstreet, Brainsy, the National Coalition for Community Capital, the Crowdfunding Professional Association, Crowdfund Better, The Center for Community Ownership, WEconomy.US, Community Wealth Builders, UpEffect, CrowdMax, Crowdfund Capital Advisors, Kupchiy, Radivision, Connecting the Dots and Superpowers for Good.
Speakers on the SuperCrowd23 program already include Sherwood Neiss, Crowdfund Capital Advisors; Andrew Connor, The Center for Community Ownership; Brad Bertoch, VentureCapital.org; Andrew Stephenson, CrowdCheck; Bill Huston, CrowdMax; Brian Korn, Manatt; Chip Haus, Connecting the Dots; George Cook, Honeycomb Credit; George Pullen, UNH Law, Columbia University, Milky Way Economy; Jackie Logan, Raise Green; James Wagoner, Joule Case; John Panaccione; Kathleen Minogue, Crowdfund Better; Miah Shull Olmsted, The Impact Arts Society; Michelle Thimesch, Crowdfund Main Street; Mona DeFrawi, Radivision; Peter Rostovsky, Kupchiy and Stephanie Geller, Community Wealth Builders.
The Super Crowd, Inc., a public benefit corporation, organizes virtual and in-person events to support the growth and development of the impact crowdfunding community, including both investors and issuers. The founding principle of TSCI is that cooperation and collaboration are essential for growing the number of impact investors supporting social entrepreneurs and traditionally underrepresented business owners. Learn more at http://TheSuperCrowd.com.