Would You Like to Be an Impact Cherub?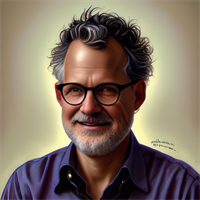 Devin Thorpe
Champion of Social Good
,
The Super Crowd, Inc., a public benefit corporation,
Posted on 1/26/2022 2:33:00 PM
Times are changing for investors. A lot.
For decades, "angel investors" have been working in groups to invest in startups. Over the past 15 years, a parallel movement has developed called "impact investing," primarily institutional investors funding projects and enterprises with social impact. A decade ago, the U.S. Congress passed the JOBS Act, allowing ordinary investors to invest in startups in much the same way angel investors have been. Bringing this all together, startups with social missions have begun raising money from ordinary investors.

This evolution means that everyone can be an impact investor with as little as $100. The great thing about impact investing is that it provides you with a way to have a social impact without giving your money away. When it works, you invest the money, good happens, and you get your money back with a return. Some wealthy folks have been doing this for a while now.
Angel investors traditionally invest at least $25,000 in each company. They often work in relatively small groups of 15 to 50 people, sometimes aggregating more than $1 million in funding for startups. Most often, they invest in companies that don't yet have revenue.
In recent years, angels have been using platforms like AngelList.com to screen investment opportunities. Small investors are not welcome.
About a decade ago, Tim Freundlich founded a nonprofit called Impact Assets to allow affluent individuals to invest similar amounts of money through donor-advised funds in impact investments. Giving them access to investments that had previously been available only to institutions has been a hit. The nonprofit firm now has over $2 billion under management.
Since 2016, when the JOBS Act provisions allowing for entrepreneurs to use crowdfunding via FINRA-registered portals to raise money and sell securities to ordinary investors became effective, thousands of companies have done so. Many of these companies have social impacts.
Using a portal called Wefunder, I've invested small amounts in several startups. All accepted investments as small as $100.
PowerPanel is developing solar panels that generate electricity from both photovoltaic (like the solar panels you're familiar with) and the heat that traditional panels not only waste but are impaired by.
Halcium Energy and Harmony Turbines both make residential, backyard-scale wind turbines to generate electricity.
OpenGrants has developed a database leveraging artificial intelligence to help nonprofits find more grant money.
C-Combinator converts seaweed into sustainable products while simultaneously restoring ocean health.
As more social enterprises are successfully raising money via crowdfunding, more are attempting to do so. There are too many for me to evaluate, even at a cursory level. So, I'm organizing an informal little angel or cherub group focused on impact. Would you like to be an impact cherub?
If you want to join the group or even just want to think about joining the group, please let me know by leaving a comment or signing up here. Even a small group of us, working together, could screen the available offerings each month in a much more thoughtful way, looking for opportunities to do good and earn a return.
See the original post here.