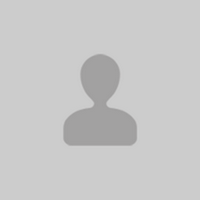 Scott E. McIntyre
Chairman, CfPA.org
CEO, Root Origins™
Entrepreneurship & Economic Development thought leader; Venture: MD @ CommonwealthGroup.net; MD, COventures.us, Founder, Phabriq.com
InCall® Rates
| Duration | Price |
| --- | --- |
| 6 minutes (SixFree Call) | $0 (No charge) |
| 15 minutes | $75.00 |
| 30 minutes | $125.00 |
| 60 minutes | $200.00 |
Tags
catalyst entrepreneur strategy development marketing finance crowdfunding entertainment photography sustainability impact investing policy education education technology edtech Equity Crowdfunding Rewards & Donation Crowdfunding Pre-Sales Crowdfunding Crowdfinance Education & Training Funding Portals Small Business Finance Community Development Economic Sustainability venture development hemp cannabis
Latest Knowledge Board posts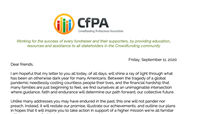 2020 CfPA Chairman's Address
Thursday, September 24, 2020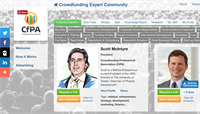 CfPA launches Knowledge-Sharing platform with Brainsy.com
Saturday, April 8, 2017
Biography
Founder and Chief Architect of Commonwealth's Campus Ventures subsidiary, Scott is a lifelong entrepreneur and venture catalyst. He founded strategy/media/capital firm Phabriq Development in 1997 and recently launched COventures, a platform providing key technology and intuitive roadmaps for aspiring entrepreneurs and communities driving sustainable innovation.
As a volunteer, Scott is a founding executive currently serving his 3rd term on the Board of Directors as President/Chair of the Crowdfunding Professional Association, the leading 501(c)6 trade group formed by the change agents responsible for Crowdfunding's inclusion in the JOBS Act of 2012. Scott is an active speaker in the U.S. and abroad, addressing audiences numbering over 13,000 in China, and delivering keynote presentations at national conferences in Australia, India and Austria. He maintains an active network of leading foreign alternative finance bodies with associates in over 20 countries.
Scott has been a recognized pioneer in Education Technology since his role as a founding executive of REAL Education in 1994, the startup that built the first online education platform, launching worldwide as eCollege at IPO in 1999. eCollege is now a cornerstone product of Education market leader Pearson, having acquired eCollege for $477 million in 2007. Scott recently concluded his directorship at The University of Toledo, where he envisioned, implemented and managed the school's first Office of Student Entrepreneurship & Engagement. Scott recently completed an interim appointment as CEO of a Chilean investment bank using its Crowdfinance platform to bring live event investment opportunities to fans and investors of all sizes across the western hemisphere.
Whether helping student entrepreneurs, transitioning workers or small business owners, Scott is passionate about sustainable economic development.
Education
University of Colorado at Boulder
1984 - 1988
Broadcast Production Management - School of Journalism
Technical Director - Live News
Major emphasis Film Studies
Minor emphasis Physics
Other
Languages
english rudimentary spanish enough French to get around
Volunteer
Chairman
Crowdfunding Professional Association (Economic Empowerment)
April 2012 - present
CfPA.org. Says more than I can type.