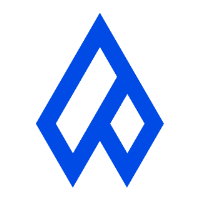 PrimeTrust LLC
330 South Rampart Blvd. Suite 260
Summerlin, NY 89145
Prime Trust is a technology-driven trust company unlike anything else in existence. We are doing to the traditional trust industry what Paypal did to merchant processing; completely disrupting it by writing software that brings services to the masses and that business partners can build on top of. As a chartered, regulated financial institution we are overseen by the banking commissioner's office at the Financial Institutions Division. As a trust company we hold cash and non-cash assets such as stocks, bonds, Bitcoin and other cryptocurrencies, tokens, real estate, and private business ownership interests. We act as custodian and trustee for a wide variety of personal and corporate trusts, as well as a major part of the crowdfunding industry, and work with individuals, corporations, lawyers, brokers, investment advisers and others on holding and managing specialized custodial, escrow and trust services. Our team has deep experience in all facets of trust operations, banking, securities regulations, and governmental affairs, and we have our own team of full-time, in-house, security-vetted engineers. Together we deliver world class solutions and services to individuals and corporations of all sizes to keep them protected. Member, American Bankers Association and Nevada Trust Company Association.
Highlights
Why Prime Trust?
Since inception, we've worked tirelessly to modernize financial infrastructure and package it into easy to use APIs and widgets. We believe our customers are building the next generation of financial applications that will, quite literally, change the world; and we've made it our mission to empower them to execute their visions. We understand that banking is complicated. From compliance, to payment rails, to asset custody; there are more possible combinations than can be succinctly articulated. That's why we've put together our team with experience ranging from all corners to the financial world - to help you change the world.
This listing appears in the following categories:
Nothing matches that search just yet. Please check again later.
Many crypto enthusiasts imagine a world where everyone holds securities DRS (direct registration of securities) which have been issued/delivered in the form of tokens on a blockchain and trade them on exchanges. That's not going to happen.
Make no mistake, I'm a huge fan of tokenizing securities. I'll explain how, when and...most important...why.
Last week I spoke with the CEO of a large REIT. He'd spent over a million dollars on tokenization initiatives for his securities and, close to going live, he spoke with some of his investors (funds, insurance companies, cities and other institutional investors) and was stunned to learn they absolutely didn't care. So he shelved the project and continued issuing securities just as he always had. He asked me "why would anyone do this?"
Good question. Lets deconstruct the answer...
The problem that almost all real estate firms have, as well as private companies regardless of size, is that there is no secondary market for their securities. The cos...more
Posted at 3/1/2021 1:10:47 PM