CrowdCheck provides due diligence and disclosure services for early stage offerings. These include online raises such as the new generally solicited offerings under new Rule 506(c), traditional Regulation D offerings to accredited investors online, investment crowdfunding and other peer-to-peer offerings. CrowdCheck can also tailor its product to the needs of angel investors and BDCs. Trained researchers walk entrepreneurs through the disclosure process and conduct due diligence, recording the results in an attractive and understandable report. Potential investors get the information they need to make an informed investment decision. Entrepreneurs and intermediaries get help in meeting applicable regulatory requirements and protect themselves against allegations of misleading disclosure.
Contributors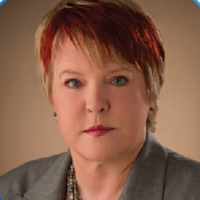 Sara Hanks
Unavailable
Chief Executive Officer and Managing Partner, CrowdCheck, Inc. & CrowdCheck Law LLP
Sara Hanks
answered
Benji Jones
Highlights
If you are seeking investment online you have to be compliant and transparent. We help you meet the legal requirements and show the world that you mean business. We help you satisfy your due diligence obligations, protect you from liability and provide your investors with clear and easy to understand information about the investment opportunities on your platform. We help you make an informed investment decision and avoid fraud. Our reports present information about investment opportunities in an easy to understand format.
Documents
This listing appears in the following categories:
Nothing matches that search just yet. Please check again later.
The idea behind crowdfunding is that the crowd — family, friends and fans of a small or startup company, even if they are not rich or experienced investors — can invest in that company's securities. For a traditionally risk-averse area of law, that's a pretty revolutionary concept.
In order to make this leap, Congress wanted to ensure that all potential investors had access to the same information. The solution that Congress came up in the JOBS Act with was that there had to be one centralized place that an investor could access that information — the website of the funding portal or broker-dealer that hosts the crowdfunding offering (going forward we will refer to both of these as "platforms").
This means (with some very limited exceptions that we'll describe below) most communications about the offering can ONLY be found on the platform. On the platform, the company can use any form of communication it likes, and can give as much information as it likes (so long as it's not misleadin...more
Posted at 5/11/2021 4:30:56 PM