CrowdCheck provides due diligence and disclosure services for early stage offerings. These include online raises such as the new generally solicited offerings under new Rule 506(c), traditional Regulation D offerings to accredited investors online, investment crowdfunding and other peer-to-peer offerings. CrowdCheck can also tailor its product to the needs of angel investors and BDCs. Trained researchers walk entrepreneurs through the disclosure process and conduct due diligence, recording the results in an attractive and understandable report. Potential investors get the information they need to make an informed investment decision. Entrepreneurs and intermediaries get help in meeting applicable regulatory requirements and protect themselves against allegations of misleading disclosure.
Contributors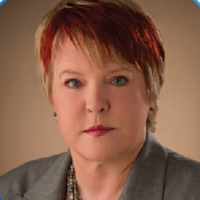 Sara Hanks
Unavailable
Chief Executive Officer and Managing Partner, CrowdCheck, Inc. & CrowdCheck Law LLP
Sara Hanks
answered
Anonymous
Highlights
If you are seeking investment online you have to be compliant and transparent. We help you meet the legal requirements and show the world that you mean business. We help you satisfy your due diligence obligations, protect you from liability and provide your investors with clear and easy to understand information about the investment opportunities on your platform. We help you make an informed investment decision and avoid fraud. Our reports present information about investment opportunities in an easy to understand format.
Documents
This listing appears in the following categories:
Nothing matches that search just yet. Please check again later.
While the costs of preparing an offering under Reg CF are significantly lower than other types of securities offerings, they can still be expensive in terms of professional and marketing fees prior to having any sense of whether the offering will be successful. The SEC heard the complaints from issuers on this point and have adopted a testing the waters provision that is substantially similar to that used in Reg A.
Under new Rule 206, issuers contemplating an offering under Reg CF may make written or oral offers to test the waters ("TTW") prior to filing a Form C. Once the Form C is filed, the offering is live and no more TTW can be done. There is no restriction on the content of TTW communications, as there are for solicitations after the Form C has been filed under Rule 204(b), however, any TTW must include a legend containing the following:
(1) That no money or other consideration is being solicited, and if sent in response, will not be accepted;
(2) That no offer to buy the securit...more
Posted at 11/12/2020 12:32:45 PM