Investment Week 2023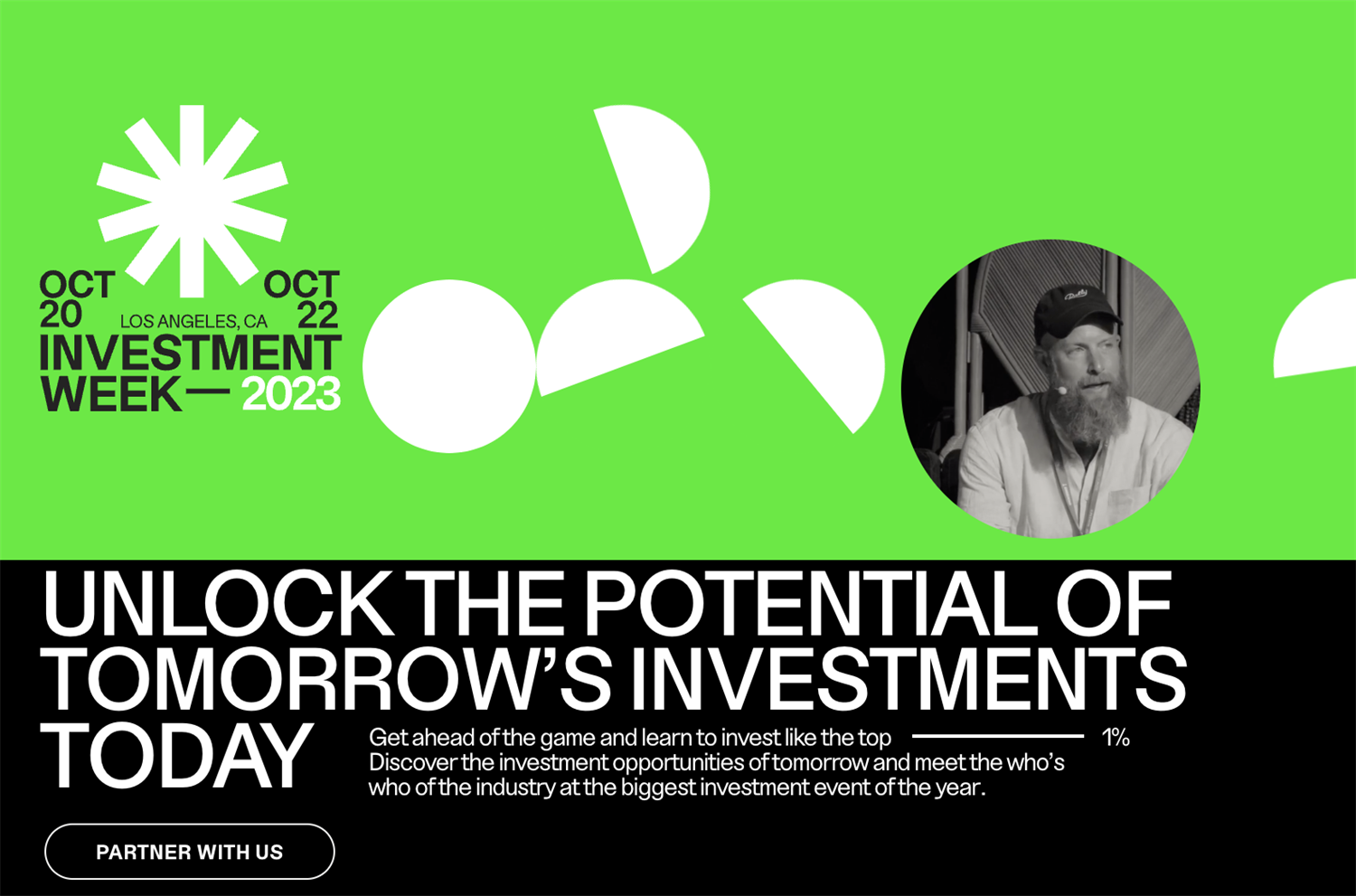 Event details
Crowdfunding Professional Association (CfPA)
What is this?
Investment Week (formerly Equity Crowdfunding Week) is a prestigious three-day conference focusing on alternative assets and retail investments. Investment Week provides an unparalleled platform for sophisticated investors, startups, and industry experts to come together, discover, and share insights about the latest investment opportunities. In a climate of financial uncertainty, this event is tailored to empower attendees with the knowledge and connections needed to secure their financial future in a rapidly evolving landscape.
Who is this for?
This exclusive conference is curated for discerning institutional and retail investors, family offices, and forward-thinking individuals seeking innovative investment opportunities. Investment Week 2023 is designed for those who value face-to-face interactions, offering unparalleled access to high-caliber professionals and industry leaders in a stimulating and engaging environment.
Why should I attend?
Amidst financial challenges and inflationary pressures, Investment Week 2023 presents a rare opportunity to secure your financial future by connecting with trailblazing startups, learning about cutting-edge investment products, and gaining insights from the most influential minds in the industry. Your attendance grants you access to an elite network of professionals, enhancing your investment strategies and unlocking doors to exclusive opportunities.