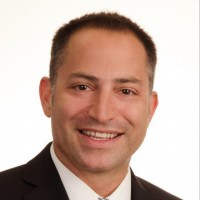 Tags
crowdfunding expert crowdfunding data crowdfunding analyst government world bank crowdfunding author frameworks Blue Sky Laws Alternative Trading Systems Secondary Trading GUARDD big data
Latest Knowledge Board posts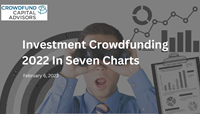 Seven Charts that Summarize Investment Crowdfunding in 2022
Monday, February 13, 2023
Biography
Mr. Sherwood Neiss co-authored the "Crowdfunding Exemption Framework" which became the basis of Title III of the U.S. JOBS Act to legalize equity and lending-based crowdfunding. He is at the forefront of the online investment industry, as the co-founder of GUARDD and Crowdfund Capital Advisors ("CCA"). GUARDD is a financial disclosure tool for private companies. GUARDD helps private companies be in compliance with state Blue Sky laws. CCA is a consulting firm serving certain governments and multi-lateral organizations including Inter-American Development Bank, the World Bank, governments of Mexico, Chile, Malaysia, Israel, and the UAE, professional investors, crowdfunding professionals and the entrepreneurial community. Mr. Neiss co-authored the World Bank's research report "Crowdfunding's Potential for the Developing World" as well as the MIF report "Creating a Crowdfunding Ecosystem in Chile." He is the chief architect of the CCLEAR Regulation Crowdfunding Database that tracks and monitors online security transactions for investors, regulators, platforms and the media. He is also the co-creator of the Online Investment Index which tracks the Top 50 Daily Regulation Crowdfunding offerings and pinpoints investor sentiment across industries, geographies, valuations and more. This data is transmitted to Bloomberg daily. Mr. Neiss serves on the advisory boards of several crowdfunding companies. He is a Venture Partner in Crowdfund Capital Ventures that invests in the crowdfunding ecosystem. He was one of the founders of the Crowdfunding Professional Association as well as the Crowdfund Intermediary Regulatory Association. Mr. Neiss was selected as a recipient of the Crowdfunding Visionary Award as well as Crowdfund Beat's 2017 Person of the Year. VentureBeat listed Mr. Neiss as one of the most influential thought leaders in crowdfunding He also covers the online investment industry for VentureBeat as a guest writer. Prior to GUARDD & CCA, Mr. Neiss co-founded FLAVORx, Inc., acted as its chief financial officer, won Ernst & Young's Entrepreneur of the Year award, as well as the Inc. 500 award three years in a row.
Experience
Principal
Crowdfund Capital Advisors
April 2012 - present
Crowdfund Capital Advisors (CCA) is a crowdfunding advisory, implementation and education firm founded by Jason Best and Sherwood Neiss, the leaders of the securities-based crowdfunding movement. CCA provides comprehensive advisory solutions to both public and private institutions. As a by product of their work with the SEC, FINRA, Capitol Hill, the US State Department, crowdfunding platforms, multilateral organizations, and government globally, CCA can help you succeed in this new era of financing, in a way that few can match. CCA works with a variety of groups from professional investors, crowdfunding platforms, professional services firms, governments, multilateral organizations and entrepreneurs.
Principal
GUARDD, Inc.
January 2018 - present
Principal and co-founder of GUARDD, Inc. GUARDD, standing for Global Utility Archival and Retrieval Disclosure Database helps companies be compliant with state Blue Sky laws by assisting with public disclosures of private company data.
Founding Board Member
Crowdfunding Professional Association (CfPA)
April 2012 - present
CFO
PQS, LLC
November 2003 - January
PQS is a real estate development company headquartered in the USA with investments in Rio de Janeiro, Brazil & New York City. The company is in the business of buying residential units in prime locations (Ipanema & Chelsea) and renovating them for both rental and sale.
General Partner
Crowd Capital Venture Fund
January 2015 - present
CCVF is a venture capital firm that invests into today's innovations that are creating the new infrastructure of the global private capital markets.
Chief Advocate
Startupexemption.com
January 2011 - January 2012
Sherwood Neiss is a co-author of the CrowdFund Investing (CFI) framework. This framework was proposed as an exemption under Regulation D Securities Offerings to allow startups and small businesses to raise a limited amount of seed and growth capital from their social networks using SEC-registered websites. The framework was the basis of the two Crowdfunding bills passed by Congress as well as President Obama's proposal, passing the U.S. House on November 4, 2011 (407-17) and the U.S. Senate on March 22, 2012 as part of the JOBS Act (73-26). He was a leader of the legislative change for Crowdfunding in Washington and collaborated with the White House, the US House and Senate as well as industry experts. He provided testimony to 3 Congressional hearings (both US House and Senate) on Crowdfunding and has been quoted in numerous articles on the subject.
CEO
Sherwood Speaks, Inc.
June 2007 - January 2012
Consulting services for small businesses with revenues less than $25mn and Private Equity looking to acquire small businesses both domestically and internationally. Over 10 years experience in organizational structure, employee motivation, bank financing, private equity funding and M&A.
Team Lead
IslaViento
October 2009 - January 2010
A student-led initiative between the University of Puerto Rico and Thunderbird to build a wind farm on the island of Puerto Rico.
Education
Tulane University
Bachelor's Degree
1987 - 1991
Political Science, Japanese
University of South Carolina-Columbia
Master's Degree
1993 - 1994
International Finance
Thunderbird School of Global Management
Master of Business Administration (M.B.A.)
1994 - 1996
International Finance
Massachusetts Institute of Technology
2003 - 2006
Advanced Certificate, Birthing of Giants
Check back later for some activity here. Thank you!

Feb 17,
Sherwood Neiss
replied:
According to our data Q2 tends to have the most funded deals of the year. Since most offerings last around 4 months, launching in Q4 might be smart. Of course, there are other factors that play into account like whether the issuer is a startup or established and what geopolitical or macroeconomic events are pressuring investors.

8/16/2021,
Sherwood Neiss
replied:
Hi. We've been collecting data on Regulation Crowdfunding since the launch of the industry in May, 2016. As of last year, this data is being transmitted daily to Bloomberg for industry analysis and investment opportunities. Our dataset is the most comprehensive one out there and covers all current and closed platforms as well as all current and withdrawn offerings.
We work with hedge funds, institutions, venture capital and the like as they look to explore expanding into this alternative asset class. Our dataset includes $1B in RegCF transactions.
If you'd like to schedule a call to discuss your needs please reach out to: sherwood@theccagroup.com and reference this thread.