Tags
Corporate Services Small-Cap Companies Capital Markets Securities Financial Markets Equities Investments Emerging Markets Trading Equity Trading Financial Risk Fixed Income Derivatives Mergers & Acquisitions
Latest Knowledge Board posts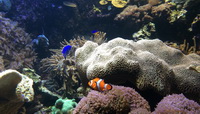 My article in Traders Magazine: Going Public in a Post-Spotify World
Thursday, June 14, 2018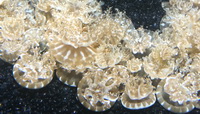 FINRA Regulatory Notice 17-14 Response to FINRA's Request for Comments on FINRA Rules Impacting Capital Formation
Monday, March 5, 2018
FINRA Regulatory Notice 17-41: Response to FINRA's Request for Comment on the Effectiveness and Efficiency of Its Payments for Market Making Rule
Monday, March 5, 2018
Biography
Jason Paltrowitz is Executive Vice President, Corporate Services at OTC Markets Group, where he is responsible for managing the firm's international and domestic Corporate Services business. Drawing upon his expertise in cross-border trading and as a recognized proponent of Reg A+ and small company capital raising, Jason is an advocate for small cap issuers, start-ups, and entrepreneurial innovators working to alleviate the cost, time and complexity associated with being a public company. Prior to joining OTC Markets in October 2013, Jason was Managing Director and Segment Head at JP Morgan Chase responsible for the custody, clearing and collateral management business in the Corporate and Investment Bank division. Jason also held multiple senior management positions at BNY Mellon, most notably, as Head of M&A for the Financial Markets and Treasury Services Sector and 11 years as the Head of the Global Capital Markets Group in the Depositary Receipt Division. Jason currently serves on the Board of Directors of the Crowdfunding Professional Association (CfPA) and also served as a member of the Board of Directors at OTC Markets Group from 2008 – 2011. Jason holds a Bachelor's degree in International Relations from Boston University and received his MBA from the NYU Stern School of Business.
Experience
Executive Vice President, Corporate Services
OTC Markets Group
February 2015 - present
OTC Markets Group Inc. (OTCQX: OTCM) operates the OTCQX® Best Market, the OTCQB® Venture Market, and the Pink® Open Market for 10,000 U.S. and global securities. Through OTC Link® ATS, we connect a diverse network of broker-dealers that provide liquidity and execution services. We enable investors to easily trade through the broker of their choice and empower companies to improve the quality of information available for investors. To learn more about how we create better informed and more efficient markets, visit www.otcmarkets.com
OTC Link ATS is operated by OTC Link LLC, member FINRA/SIPC and SEC regulated ATS.
Managing Director & Global Head of Business Development, Corporate Services
OTC Markets Group
October 2013 - January 2015
Managing Director, Segment Head Bank / Broker Dealer Market, Worldwide Securities Services
JP Morgan Chase & Co.
June 2011 - August 2013
For over 200 years, JPMorgan Chase & Co has provided innovative financial solutions for consumers, small businesses, corporations, governments and institutions around the world.
Today, we're a leading global financial services firm with operations servicing clients in more than 100 countries.
Whether we are serving customers, helping small businesses, or putting our skills to work with partners, we strive to identify issues and propose solutions that will propel the future and strengthen both our clients and our communities.
© 2017 JPMorgan Chase & Co. JPMorgan Chase is an equal opportunity and affirmative action employer Disability/Veteran.
Education
NYU Stern School of Business
Master of Business Administration (M.B.A.)
1999 - 2002
Harvard Business School Executive Education
2015 - 2015
Boston University
Bachelor's Degree
1990 - 1994
Other
Publications
Jason Paltrowitz
October 2017
Volunteer
iMentor
Mentor (Children)
September 2014 - present