We created Small Change to allow everyday people to invest in real estate projects that change cities and neighborhoods for the better.
If you want to know how to raise funds, click here.
If you want to know how to invest, click here.
Contributors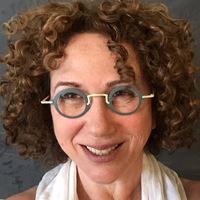 Eve Picker
Unavailable
Founder & CEO, Small Change
Eve Picker
answered
Samson Williams
Contacts
Q&A
This listing also appears in the following categories:
The kinds of securities we will offer
We could offer any kind of Security on the Platform, including:
Equity Securities. When you buy an "equity security," like the common stock of a corporation, you become an owner of the company. The value of your interest fluctuates with the fortunes of the company; if the company does well the value of your interest goes up, while if it does poorly the value goes down, possibly all the way to zero. As an owner, you generally have the right to share in any profit distributions made by the company, and you also share in the appreciation in the value of the company. Owning an equity security in a company is like owning a house, both the good part and the bad part. When a company dissolves, the owners of the equity securities are paid last, after all the creditors.
"Preferred" Equity Securities. In some cases, a company will offer a "preferred equity security," like the preferred stock of a corporation. Typically,...more
Posted at 10/19/2022 8:00:06 AM