InfraShares is a startup investing platform providing its members access to vetted investment opportunities related to Smart Cities technologies, Infrastructure assets, and Renewable Energy projects.
Contributors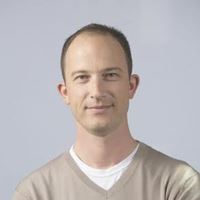 Highlights
Sign up for InfraShares: It's free and easy to sign up. https://invest.infrashares.com/offerings
Browse Investment Opportunities
Users can securely browse our marketplace of investment opportunities and access a detailed investment page for any specific offering. You can also ask questions directly to the company raising capital.
View and Finalize Investments
When you're ready, you can invest directly through the site. You can invest using your bank account, credit card, or self-directed IRA. All paperwork is signed electronically and funds are transferred to a third-party escrow agent.
Wait for Funding Goal to be Reached
Each investment has a unique funding goal and your funds are maintained in escrow until that goal is reached. Once reached, you own a share of that company. If the minimum funding goal is not reached, 100% of your money is returned to you.
Manage your Investments Online
As an investor through InfraShares, you have access to a secure Investor Dashboard where you can monitor your investments and returns, receive regular updates from offerors, and manage your investor documents.
***
www.InfraShares.com is a website owned and operated by InfraShares Capital, LLC ("InfraShares").
Infrashares Inc, is a Registered Funding Portal with the SEC and a Funding Portal member of FINRA (SEC File No. 7-107).
Investment opportunities posted and accessible through the site are of two types:
1) Regulation Crowdfunding offerings (JOBS Act Title III), which are offered to non-accredited and accredited investors alike. These offerings are made through InfraShares Inc., a Registered Funding Portal with the SEC and a Funding Portal member of FINRA (SEC File No. 7-107).
2) Regulation D offerings (Rule 506(c)), which are offered only to accredited investors through direct offerings by issuing companies. These offerings are made through InfraShares Capital, LLC., acting on behalf of companies issuing securities for themselves under the "issuer exemption" (Rule 3a4-1).
Any securities offered on the www.InfraShares.com website have not been recommended or approved by any federal or state securities commission or regulatory authority. InfraShares and its affiliates do not provide any investment advice or recommendation and do not provide any legal or tax advice with respect to any securities. All securities listed on the www.InfraShares.com site are being offered by, and all information included on the site is the responsibility of, the applicable issuer of such securities. In making an investment decision, investors must rely on their own examination of the issuer and the terms of the offering, including the merits and risks involved.
Investments on InfraShares are speculative, illiquid, and involve a high degree of risk, including the possible loss of your entire investment. InfraShares does not verify the adequacy, accuracy or completeness of any information. Neither InfraShares nor any of its officers, directors, agents and employees makes any warranty, express or implied, of any kind whatsoever related to the adequacy, accuracy, or completeness of any information on or the use of information on the www.InfraShares.com site.
This listing appears in the following categories:
Nothing matches that search just yet. Please check again later.