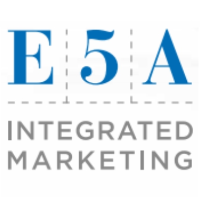 E5A Integrated Marketing
31 West 34th Street, 7th floor
New York, NY 10001
Say Goodbye to the Old Process
Today you can control your own capital raise and decide who you want as shareholders.
But we're not talking about a do-it-yourself raise—there is an entire ecosystem of support firms.
E5A is a leader in systematic, data-driven investor acquisition campaigns.
We support you through the whole process. We help determine and identify your primary investor target and data at a sufficient scale to complete the raise. We may start with your customers. People who demonstrate similar behavior or come from similar demographic groups? People who have an affinity for your industry and the wealth to become investors? Some of each?
The messaging needs to be strategic, compelling, and elicit the "ah-ha" moment that get investors to click the "Invest Now" button. We are process-driven and have hundreds of completed campaigns.
We also develop an ever-optimizing media plan to present your message to prospects who may be investors before becoming customers, as well as those who may become customers before becoming investors.
By leveraging data science, E5A can target institutions, family offices, endowments and foundations, qualified and accredited investors, and the mass affluent. Now, all investors can be reached directly, compliantly, and cost-effectively.
Contacts
Highlights
E5A: A Leader In Modern Capital-Raising
Our firm is led by a former equity portfolio manager, ETF designer, public company chief marketing officer, agency CEO, and fintech entrepreneur who began his career crafting Initial Public Offering (IPO) roadshows for the clients of major investment banks.
E5A has assisted in capital raises for consumer products, alternative energy, industrial, entertainment, real estate, and life science companies.
What each firm had in common beyond their Reg D or Reg A+ offering structure is a compelling story, a precise-yet-large set of prospective investors, and the ability to sustain a campaign. They also boasted a strong team of experienced managers and other service providers known within this ecosystem.
Our job is to assist and facilitate the raise at the lowest cost of capital while adding to your reach and enlarging your tent of investors, customers, influencers, and other individuals who might be integral to your success. When E5A finds the right issuer, uncovers precise prospective investor data, and identifies efficient media to reach them, then success—in a reasonable timeframe and cost of capital—is highly probable.
Before E5A
Historically, founders needed to be introduced to specialized institutions like venture capital firms, merchant banks, and investment banks, which served as the intermediary for private businesses, real estate, and special projects. In the 1990s, we saw the rise of angel investors—wealthy people who typically invest in startups run by friends, family, or referrals—in an industry where they have deep domain experience and contacts.
All Investors: Reg A(+)
Today, companies can turn their customers into investors regardless of their customers' income or net worth. These Reg A+ projects are special to us—we support our clients as they convert customers into investors and bring in new prospects (of similar demographics) who demonstrate similar behavior so that they too may become both investors and new customers. This "two-fer" aims to make our work go the extra mile in the ROI department.
Accredited to Institutional Investors (Reg D)
E5A can mass market to accredited and qualified investors—similar to a Reg A+ offering, but with less paperwork (read: compliance restrictions and audits).
E5A can also target institutions and other professional investors. This group requires a longer timeframe and a more sophisticated approach. Our deliverable for professional investors includes the name, email, phone number, and address of those we identify as potential allocators based on behavior and campaign interaction. From there, the relationship is yours.
Systematic and Programmatic for All Offerings
We combine systematic, math-based strategies with the discipline to test, measure, and constantly optimize our messaging, data, and media. Investors, in all circumstances, do not know we exist—all messaging comes from the company (issuer of securities or the broker-dealer who raises the capital).
E5A teams up with digital broker-dealers who manage the capital raise, the fintech partner which manages the entire sign-up process on the mini-website that we craft. The broker-dealer, which is the entity raising the capital on the issuers behalf, also handles anti-money laundering (AML), suitability, escrow, and other critical regulatory functions.
Deliverables:
Strategy for messaging, data targeting and media
Full creative execution
Data build
Media planning, buying, and optimization
Motivating prospective investors to click the "Invest Button"
Your Own Portal
For companies that are always raising capital—real estate developers and entertainment firms, for example—we offer our front-end portal technology. Why bring your investors to a public portal where they are barraged with offerings when they can remain exclusively yours? We are happy to walk you through our custom-built tech platform to attract investors. We only supply this technology to our marketing clients.
This listing also appears in the following categories:
Nothing matches that search just yet. Please check again later.