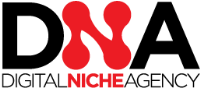 Digital Niche Agency
475 Washington
Marina del Rey, CA 90292
DNA has worked on over 350 capital raised that have collectively produced 9-figures of capital across Content Marketing, Advertising, and Outreach channels.
DNA is a full-service digital marketing agency specializing in surpassing client goals. Our team has over 25 years of experience in Marketing, Start-Ups, and Business Development. While working with clients and launching brands we have learned what works and how to implement a revenue-driving marketing strategy. Watching the digital marketing landscape evolve everyday, our primary objective is to offer the latest technologies and techniques to small to mid level businesses. With a focus on two areas, Content Development and Content Distribution, the DNA model is built for both brand value and performance. Our success is truly measured by the growth rate of our clients companies. Whether you are looking for Social Media, SEO, Content Marketing, Digital PR, Web/ Mobile Media Buying, Marketing Plans, Influencer Marketing, Instagram Ads, Traffic to CrowdFounding Platforms, Investor Materials, CPI / Burst and AOS Campaigns, Development, Video, or Digital Advertising, we know how many options there are out there and have structured ourselves so that you can get everything you need from DNA. We have relationships with the top vendors in the digital world and provide the ability to work with one partner to manage all areas of your digital brand at below industry standard rates. With this approach we want to make the process easy, so we can begin getting you more market share with our formula. Lets work together and take your company to the next level.
Contributors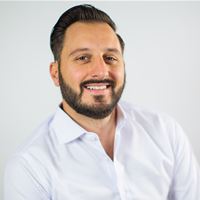 Jason Fishman
Unavailable
Co-Founder and CEO of DNA (Digital Niche Agency) & Podcast Host, DNA (Digital Niche Agency)
Jason Fishman
answered
Anonymous
Highlights
Historically, Digital Marketing agencies do not have the best reputation. The DNA team comes from all sides of the Marketing trade table and has designed the agency that we would want to work with, built on the following 3 principles:
Be Easy to Work With - Communicate Early - Answer with Algorithms
STRATEGY FIRST APPROACH
Intelligence
Get the right research to understand the facts about your business and industry. Use this intelligence to reach your target market.
​Planning
Grow your conversions strategically using the right channels and methods. Working from a strategic plan will keep your company on track and accountable.
Successfully reach your goals through the activation of your digital marketing plan.
WHAT WE DO
1: CONTENT MARKETING
Social Media Management, Email Drips, Influencers, Digital Public Relations, Content Distribution
2: DIGITAL ADVERTISING
Programmatic Display, Social, Search, Video, Native
3: STRATEGIC OUTREACH
LinkedIn, Social, Direct, Email, Strategic Partnerships
Nothing matches that search just yet. Please check again later.