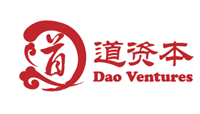 Dao Ventures
1818 Library Street, Suite 500
Reston, VA 20190
Dao Ventures strives to do business and create an impact in harmony with the environment, the people, and the society, the spirit of which is embodied by the Chinese character "(Dao)." Dao Ventures is a Sino-U.S., cross-border group of impact-oriented companies and affiliates encompassing ACBridge Global Advisors, ACBridge Capital Advisors, China Impact Fund, New Ventures Global, and its affiliate not-for-profit program Green Startups Accelerator (formerly New Ventures China) housed at the Beijing-based Institute for Environment and Development. Via its myriad entities and services, Dao Ventures' focus is to support small and medium-sized enterprises (SMEs) primarily in the environmental and technology sectors whose businesses, technologies and/or products can have a positive impact on China and by extension, make China a better place for its ordinary people to live in.
Highlights
Global Advisory Services Led by ACBridge Global Advisors (AGA), Dao Ventures provides professional advisory services focused on connecting clients both within China and internationally seeking expansion into the global markets. AGA has a team of advisors and consultants who all have had rich international experiences as board members, executives, strategists and/or legal counsels serving both Fortune 500 and start-up companies in global business development, venture investment and M&A capacities. AGA also has a local in-country presence through their network of principals, associate advisors and affiliated organizations such as ACBridge Capital Advisors (ACA).
This listing appears in the following categories:
Nothing matches that search just yet. Please check again later.