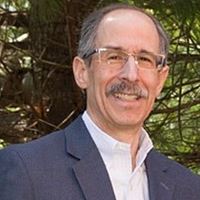 Jeff Koeppel
@jeffrey_a_koeppel
Of Counsel
Law Offices of Kirk Halpin & Associates, P.A.
Corporate/securities law; commercial contracts; M&A; other transactions; startups to public companies; various industries.
InCall® Rates
| Duration | Price |
| --- | --- |
| 6 minutes (SixFree Call) | $0 (No charge) |
| 60 minutes | $400.00 |
Tags
corporate securities M&A contracts business startups capital raise equity debt corporate finance transactions deals negotiation SAFE stock LLC convertible debt offering private placement IPO gaming gambling hotels cannabis entertainment film television production private equity funding crowdfunding crowd fund SEC Securities and Exchange Commission counsel attorney lawyer strategy tech crypto currency video games investment
Biography
Skillset:
• Extensive first chair transactional experience with expertise in extraordinary corporate transactions, including structuring, negotiating, diligencing, drafting and closing private and public capital raises, mergers, acquisitions, internal reorganizations, as well as advising boards of directors and senior management, preparing regulatory applications and periodic reports, interfacing with federal and state regulators, negotiating and preparing commercial agreements, advising on disclosure and related matters.
• Creative problem solver; focus on risk assessment and analysis; think pragmatically and strategically with management's ultimate goals given priority.
• Considerable experience working with multi-disciplinary teams.
• Results driven; highly organized with the ability to implement new ideas, manage multiple projects and navigate obstacles to meet goals in a timely manner.
• Team player with a strong work ethic; detail oriented; articulate and able to communicate orally and in writing clearly and effectively.
Experience
Of Counsel
Law Offices of Kirk Halpin & Associates, P.A.
January 2014 - present
Provide private and public companies legal guidance in, among other things, structuring, negotiating, diligencing, drafting and completing private and public capital transactions, mergers and acquisitions and corporate reorganizations.
Assist clients with negotiation and drafting of merger, licensing, compensation, IT services, settlement and other forms of complex agreements as well as periodic disclosure statements.
Advise and manage relationships with regulatory agencies, including SEC, OCC, FTC, and others.
Advise and assist companies under the federal securities and banking and related laws, as well as state entity (corporation, LLC, partnership) statutes.
Assist with strategic planning, deal structuring, transaction implementation.
Deal exclusively with senior management and boards of directors.
Clients in financial services, high tech, e-commerce, software, manufacturing, distribution, defense, gaming, entertainment and other industries.
AV rated (the highest possible level of achievement) by the Martindale-Hubbell Rating System.
Work experience highlights:
Prepared private placement for financial services company raising $100.0 million and acquiring existing financial institution.
Negotiated and closed sale of software-as-a-service company to a NYSE traded acquiror.
Negotiated and closed $130 million real estate loan with money center bank.
Negotiated and closed sale of aircraft charter company to hedge fund controlled private jet membership company.
Negotiated and closed sale of biotech company to Fortune 500 company.
Negotiated and closed sale of $2.5 billion (assets) financial institution.
Negotiated and closed 20 acquisitions (buy side) for one business services client.
Negotiated for independent board members of mutual insurance holding company terms for an $800 million (approx.) demutualization.
Closed $15 million private institutional round for ASP; closed second tranche of $750,000.
Filed IPO for B2B Website turnkey fulfillment company; IPO completed later that year.
Negotiated and completed sale of private process engineering software company to Nasdaq-traded company.
Negotiated purchase of $150 million company out of bankruptcy.
Negotiated and completed sale of private pipe processing manufacturing company to private leveraged buyout firm.
Tender offer for publicly traded majority owned affiliate and subsequent short form merger into public parent.
International deal experience in Czech Republic, Canada, France and Mexico.
Other deals-will describe upon request.
Prior Experience:
Senior Attorney Advisor, US Securities and Exchange Commission, Division of Corporation Finance, Computer/Insurance Branch; Entertainment/Transportation Branch:
Review and comment on filings made by private and public companies under the Securities Act of1933, the Securities Exchange Act of 1934, the Trust Indenture Act of 1939 and other related federal securities laws and regulations;
Analyze, research and prepare legal memoranda for Branch chief(s), Office of Chief Counsel, Division of Enforcement, and others;
Prepare response to Freedom of Information Act requests; handle proxy contests and hostile takeover/tender offers for the Branch;
Advise Division of Enforcement on matters dealing with corporate finance laws;
Review international securities offerings and work with office of international relations;
Coordinate comments with analysts and accountants; interface with counsel for registrants; perform other duties of the office as required/requested.
Author:
Numerous articles regarding extraordinary corporate transactions, including "Avoiding Hostile Takeovers" and "Eliminating the Myths About Demutualization," Best's Review and the book The State of Demutualization.
Speaker on topics including crowdfunding, mutual to stock reorganizations, holding companies and federal legislation.
Education
University of Maryland College Park
Bachelor's Degree
School of Law University of Baltimore
Juris Doctor (J.D.)
Loyola University Maryland
Master's Degree
Master's of Finance
Other
Certifications
Member of the Bar of The State of Maryland
Member of the Bar of The State of New York
Member of The Bar of The District of Columbia
Check back later for some activity here. Thank you!
Check back later for some content here. Thank you!