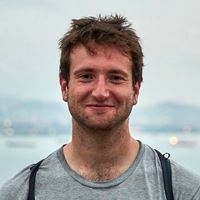 Peter Rostovsky
shared:
2/3/2023 6:31:48 AM
What are the costs of back-and-forth emails with clients getting ready for a Reg CF raise?
How much time and momentum is lost to clients not feeling sure about what they need to do next, jumping between different resources?
How much capital is left unraised because the client was answering our emails instead of connecting to their community?
Suspending the copywriting gimmicks - the working hypothesis at our company is that the aggregate answer to the questions above is "the losses are significant".
Our team at RaiseWay (formerly "Kupchiy") is developing a collaborative funding portal-agnostic crowdfunding campaign management solution.
Let's say that you are an attorney that routinely helps 6-7 clients at a time with getting their corporate documents, Form C & marketing materials in order ahead of raises.
Would you benefit from seeing where each of your clients is stuck & communicating with them specifically on that aspect of the task? What if the same tool was visible to the funding portal account manager, client & their team? What if there were automatic notifications & seamless messaging tools?
From what we've heard from many colleagues in CfPA, this just may help the industry a lot - generating leads for attorneys, marketers, funding portals, and providing everyone with a single-source-of-truth platform.
The alpha version of the product will go live in a few weeks - if you'd like to share your feedback, get early access for free & receive future discounts for being the trailblazer, let's have a chat?
Calendly: https://calendly.com/rostovsky-peter/catching_up
Reply