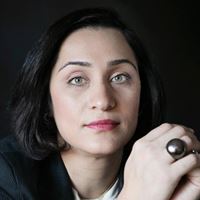 Maryam Golabgir
shared:
11/9/2023 12:22:35 PM
How to set a proper marketing budget
Join us for an exciting online event: "How to set a proper marketing budget!"
Are you struggling to allocate your marketing budget effectively? Wondering how to make the most out of your resources? Look no further! Our expert will guide you through the ins and outs of setting a proper marketing budget.
Date: Tue, Nov 21, 2023
Time: 13:00:00 GMT-0500 (Eastern Standard Time)
During this event, you'll learn valuable tips, tricks, and strategies to optimize your marketing investments. From determining your target audience to selecting the right channels, our speakers will share their expertise and answer your burning questions.
Don't miss out on this incredible opportunity to enhance your marketing budgeting skills. Register now and secure your virtual seat!
https://www.eventbrite.ca/e/how-to-set-a-proper-marketing-budget-tickets-716158187417?aff=oddtdtcreator&keep_tld=1
Reply