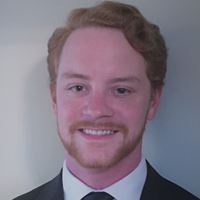 Tags
digital marketing Kickstarter Indiegogo lead generation email marketing campaign platform consulting market research campaign strategy social media marketing copywriting equity crowdfunding
Biography
I'm a firm believer in an underdog story. I thrive on helping small businesses and startups bring their ideas to fruition using the power of digital marketing in the Crowdfunding world. My focus is to serve as a team player in understanding your business' mission, financial needs and the long term goals you want to achieve. By partnering with you, I will breakdown this exciting and continuously evolving concept with an effective strategy in place so that you can get the most of what crowdfunding has to offer. If you're interested in working together, I'd love to hear from you!
Experience
Crowdfunding Campaign Strategist
Freelance & Consultant
December 2018 - present
With over 1.5 years of experience in the industry, I have developed the tools to help you launch your next successful crowdfunding campaign. I've worked with a wide range of products including headphones, children's robotics, wearable tech, cookware, beer dispensers, hydroponics and more. My skill set includes:
-Facebook and Instagram ad campaigns
-Market research (published, competition and crowdfunding platforms)
-Pre-campaign lead generation
-Email marketing
-Data analysis
-Consulting
Education & Training Committee Member
Crowdfunding Professional Association
May 2015 - present
Our mission is to create a strong and viable trade association for this new and emerging industry that supports the development of its members and encourages participation and awareness in crowdfund investing across the globe. The CfPA will help members get connected and stay networked in the Crowdfunding industry through CfPA communications, events and growing benefits. CfPA promotes industry best practices through educational events for all constituents in the crowdfunding ecosystem.
Campaign Strategist
LaunchBoom
September 2017 - December 2018
Planned and executed paid Facebook and Instagram ad campaigns designed for high conversion rates at a low cost.
Researched market conditions, competition, and market validation before developing strategies for launching a campaign.
Developed content strategies based on market research, in-depth questionnaires, and client interviews.
Generated pre-qualified leads through engaging landing page content that highlighted clients' unique value propositions.
Educated customers through email marketing about the crowdfunding process, product and how to receive their rewards.
Consulted clients on likelihood of successful launch through data analytics, market research and knowledge of crowdfunding platforms.
Managed campaigns through entire crowdfunding process, from pre-launch to product fulfillment and shipping.
Campaign Strategist
MicroVentures
February 2019 - present
MicroVentures is one of the financial industry's first organizations which merges crowdfunding with the venture capital industry. The San Francisco, CA and Austin, TX based firm provides an opportunity for angel investors to invest in startups alongside Venture Capitalists, often at the same terms. We conduct detailed due diligence on startups and if approved we help them raise capital from angel investors.
Education
Clemson University
Bachelor's Degree
2008 - 2013
Bachelor of Science in Financial Management, Corporate Finance focus
Accounting Systems - minor
Other
Languages
Intermediary Spanish English

3/13/2019,
Charles Adams
replied:
That's a great question! It really depends on a few things:
-What type of crowdfunding are they looking for? Rewards-based, donation-based, or securities (equity or debt)-based? Answering this will make it easier to understand what type of platform to look for.
-What is their goal with the campaign? From a fianncial standpoint, you may want to consider what the unit price will be per product and the demographic that can afford that product.
-Is there anything about the product or service that would limit it to certain demographics or that you have to have another product in order to use it? For example, if it's a smartphone mobile app, you may want to consider limiting your exposure to those with smartphones.
To get a little more in the weeds on actually constructing an audience, I'd first start with asking yourself what your customer avatar should look like and expand from there. Maybe you're selling running shoes, so your first thought is only appeal to runners. While the may be a very immediate market to address, consider other things outside of just "enthusiasts". Think of how many people purchase running shoes that just want to be active, wear them for fashion, support that bradn, etc.
Next I'd look at the success of response rate and product turnover from your current social media following and email leads. Their praise, frustrations, even demographic make-up will not only tell you how to better market your product but who you may/may not have left out of advertising to.
Then I'd start constructing these audiences in paid advertising, particularly Facebook and Instagram and start testing ads to these audiences. After about a week's time you'll start to get a much better idea of what does work best.
0
Sponsored by:
Blockchain SmartTech